Renal Diseases Associated With Plasma Cell Dyscrasias, Amyloidoses, and Waldenström Macroglobulinemia
Guillermo A. Herrera
Maria M. Picken
HISTORICAL PERSPECTIVE
The important historical events more than 150 years ago that brought attention to an association between plasma cell dyscrasias and renal disease deserve recollection. Review of these
historical events allows us to follow chronologically how our understanding of the renal damage associated with dysproteinemias has advanced through the years.
Thomas Alexander McBean, a tradesman from London, sought medical attention in September 1844 because, while vaulting out of an underground cavern, he felt as if something had snapped within his chest, producing persistent intense pain (
1
). Dr. William MacIntire, McBean's attending physician, removed a pint of blood, applied a strengthening plaster to the chest, and recommended abstention from all bodily exertion, resulting in temporary relief and return to his "ordinary avocations." The improvement did not last long, and further treatment with steel and quinine was performed, with favorable results. However, in the following months, Mr. McBean eventually developed severe weakness, wasting, pallor, hepatic enlargement, pleuritic chest pain, and edema of the face and ankles. These new clinical developments forced a surgeon, whom he consulted, to "take blood from the arm to the amount of 1 pound and to apply leeches and blisters topically."
Dr. MacIntire observed peculiar abnormalities in his patient's urine, which was noted to be "opaque, acidic, and of high density with a specific gravity of 1.035" (
1
). Fifteen months after the initial incident, on October 30, 1845, Dr. Thomas Watson, a leading clinician in London at the time, evaluated Dr. MacIntire's patient and examined Mr. McBean's urine, corroborating the previous findings. Seeking help from a well-recognized chemical pathologist, Dr. Henry Bence Jones, was the logical way to proceed. The letter that Dr. Watson sent to Dr. Bence Jones remains an exact description of the urinary abnormalities that are encountered in many patients with renal disease and dysproteinemias. This was the beginning of a saga that deciphered the relationship between a totally unknown blood disorder and the kidney. Dr. Watson stated in this letter:
The tube contains urine of very high specific gravity. When boiled it becomes slightly opaque. On the addition of nitric acid, it effervesces, assumes a reddish hue, and becomes quite clear; but as soon as it cools assumes the consistency and appearance which you see. Heat reliquifies it. What is it? (
2
)
Dr. Bence Jones took special interest in this specimen, analyzed the urine, and reported his findings. He deduced that the substance responsible for the urine abnormalities was not albumin because it was soluble in acid, and after performing a number of tests, he concluded that it was of a proteinaceous nature and referred to it as an "oxide of albumin, the hydrated deutoxide" (
3
). He calculated that the patient excreted 67 g/d of this substance. Today, we know this material as Bence Jones (BJ) protein, in recognition of his contribution to our understanding of its nature, in spite of the fact that it was really MacIntire who first discovered the abnormalities in McBean's urine. Bence Jones was the first to provide a detailed account of McBean's illness, referring to it as "… a hitherto undescribed disease, essentially malignant in nature … (affecting the) osseous system"; indeed, this is an accurate characterization of a previously unknown disease (
3
).
Mr. McBean's condition did not improve. He continued to have excruciating bone pain and developed intractable diarrhea, progressive generalized weakness, and emaciation. He died January 1, 1846, at 46 years of age.
An autopsy performed on Mr. McBean by Alexander Shaw revealed soft, friable ribs, sternum, and vertebrae, and they contained a "gelatiniform substance of blood red color and unctuous feel." The ribs were "brittle, soft, and easily cut with a knife," and as described by Dr. MacIntire, they "crumbled under the heel of the scalpel" (
4
). A diagnosis of
mollities et fragilitas ossium
, also known at the time as
mollities ossium
, quite descriptive terms for the disease in question (
1
,
4
,
5
,
6
), was made. Microscopic sections of the bones were examined by Dr. John Dalrymple, a surgeon at the Royal Ophthalmic Hospital in Moorfields, England, who documented the presence of abnormal cells in detailed drawings he made to illustrate his findings. These cells showed characteristics typical of malignant plasma cells (
5
), but plasma cells had not even been described at the time. Both Dalrymple and MacIntire believed that the disorder responsible for McBean's death was essentially a malignant disease of the bone. On his death certificate, the cause of death was "atrophy from albuminuria," (
4
) once again alluding to the renal component of this disorder as an essential manifestation of the disease process. The kidneys at autopsy were essentially normal on gross examination. It would take many years of clinicopathologic analysis and research to comprehend the scope of this patient's disease and to explain the different clinical manifestations.
Although the term
multiple myeloma
was introduced by von Rustizky in 1873 (
7
), the disease was rarely recognized until 1889, when Kahler published a case report (
8
). Kahler recognized that his patient had a similar substance in the urine to that described in McBean's urine. In 1900, Wright determined that multiple myeloma was a disease of plasma cells (
9
) when he recognized the similarity of the malignant cellular proliferation in this disease to cells initially described in 1875 by Waldeyer and fully characterized by Ramón y Cajal 15 years later in syphilitic condylomata (
10
). The association between plasma cells, their secretory products, and nephrotoxicity was not recognized until more than 50 years after McBean's death, in 1899 (
11
). Dr. James Ewing, lecturing to medical students in 1932, summarized the available knowledge by stating, "A very peculiar protein (BJ protein), specific of the disease and supposed to be derived from the adsorption of bone" (
12
). A definitive relationship between BJ proteinuria and the abnormal proteins seen in the serum of patients with myeloma was not demonstrated until 1956 in a study performed by Korngold and Lipari (
13
). These investigators determined that there were two types of pathologic light chains: κ and λ. Edelman and Gally demonstrated in 1962 that the light chains from the serum and BJ proteins of a myeloma patient were the same (
14
).
CLARIFICATIONS IN TERMINOLOGY: MULTIPLE MYELOMA AND OTHER MANIFESTATIONS OF DYSPROTEINEMIAS (PLASMA CELL DYSCRASIAS)
The fundamental reason for making a distinction between plasma cell dyscrasia and multiple myeloma is because there is far greater consensus regarding the management of myeloma and renal disease compared to patients with renal disease who do not meet criteria for myeloma. The reality is that the pathogenesis for all these disorders is directly related to the overproduction of abnormal monoclonal light or heavy chains by a neoplastic plasma cell clone. The most recent literature stresses the indication for aggressive chemotherapy to eradicate the existing plasma cell clone. In fact, waiting to fulfill the criteria for myeloma before initiating treatment may deny the patient the early intervention that is needed to achieve optimum results.
LABORATORY DIAGNOSIS
The identification of a monoclonal protein in the serum and/or urine is important to confirm a diagnosis of dysproteinemia. Immunoelectrophoresis is routinely used to characterize the
monoclonal protein that is detected in serum or urine. SPEP is a good screening test for plasma cell dyscrasia, even though light chain secreting and nonsecreting plasma cell disorders lack a monoclonal spike. In these cases, examination of the urine for BJ proteins is important to make or solidify a diagnosis. The urine must be properly concentrated to detect small amounts of the monoclonal light chains. Immunoelectrophoresis or immunofixation may be necessary to confirm a diagnosis in some instances.
Immunofixation electrophoresis, a faster technique than immunoelectrophoresis, is the most sensitive and commonly used method available for the detection of monoclonal proteins. It is very helpful in identifying a monoclonal protein associated with a polyclonal increase of light chains, subtle bands associated with faint monoclonal or biclonal proteins, and monoclonal heavy chain fragments in the urine. Clarification of banding patterns noted on electrophoresis gels is possible by direct comparison of results. The superior resolution, simplicity, and enhanced sensitivity of immunofixation make it the diagnostic modality of choice to detect monoclonal gammopathies. One caution with immunofixation is that it requires precise dilution of the antibodies to avoid a prozone effect (
42
).
High-resolution electrophoresis (thin-layer agarose gels) may be combined with transfer onto nitrocellulose, followed by resolution of bands with monospecific enzyme-tagged antisera or monoclonal antibodies (Western blotting). This procedure is extremely sensitive, is more discriminating than immunofixation, and allows detection of minute amounts of monoclonal light chains (
75
). The technique can be utilized in selected instances when the monoclonal protein is in very small amounts.
Serum FLCs have become very important in the diagnostic algorithm clinically used to detect and follow plasma cell dyscrasias/myeloma. Serum concentrations of FLCs are dependent upon the balance between production of light chains by plasma cells and renal clearance. The normal serum FLC κ-to-λ ratio is 0.26 to 1.65. A plausible explanation for the inverted κ/λ ratio relates to the kinetics of FLC clearance with kappa molecules normally being monomeric and lambda LCs dimeric (
25
). If there is an increase of polyclonal plasma cells or renal function impairment, both κ and λ light chains will increase, but the ratio of κ and λ light chains will remain normal. In contrast, a monoclonal increase of either κ or λ light chains by a neoplastic clone of plasma cells will alter the ratio, providing a numerical indicator of clonality. Serum FLC immunoassays provide better sensitivity and precision than electrophoretic tests (
25
). They are particularly useful in the diagnosis and monitoring of patients with light chain cast nephropathy (myeloma kidney) (
76
). The high sensitivity of serum FLC immunoassays makes them also very useful in the initial screening for plasma cell dyscrasias.
RENAL INVOLVEMENT IN PLASMA CELL DYSCRASIAS
Renal involvement in dysproteinemia/plasma cell dyscrasias/myeloma is heterogeneous. Approximately 85% of all light chains with plasma cell dyscrasias are nephrotoxic. The morphologic manifestations vary, depending on the renal compartments targeted by the nephrotoxic light or heavy chains. In some instances, more than one renal compartment is affected, and combinations of different patterns of renal damage can be seen in the same patient. The majority of the nephrotoxic light chains (approximately 70%) affect the tubulointerstitial compartment and are referred to as
tubulopathic.
The other 30% of nephrotoxic light chains preferentially involve the glomerular compartment, producing glomerulopathies (
glomerulopathic
light chains). The physicochemical characteristics of the involved immunoglobulin molecule appear to be a crucial pathologic determinant. There are also some uncharacterized host factors that may influence the pathologic alterations and the degree of damage. Genetic polymorphism represents an important consideration that has not been studied. In this chapter, the light chain- and heavy chain-associated disorders will be discussed separately, but the reader must understand that on occasions they may be found acting in concert. Each of the diseases has specific clinical manifestations, pathologic findings, pathogenesis, prognosis, and management, and these specific features support viewing them as separate diseases. These diseases include the following:





Light chain (myeloma) cast nephropathy






Proximal tubulopathies, monoclonal light chain mediated






Tubulointerstitial nephritis, monoclonal light chain mediated






Deposition diseases including light chain (L), heavy chain (H), and light and heavy chain (LH) related (LCDD/HCDD/LHCDD)






Amyloidoses including light chain (AL) and heavy chain (AH) related (AL/AH amyloidosis)
Light chain cast nephropathy, proximal tubulopathy, and tubulointerstitial nephritis are part of the spectrum of renal damage produced by tubulopathic light chains. The glomerular and vascular compartments are not typically affected by the tubulopathic light chains. Amyloidosis and the deposition diseases generally exhibit glomerular manifestations, but they are also commonly associated with tubulointerstitial and vascular pathology. In very rare circumstances, alterations in the vasculature (i.e., in AL amyloidosis) may be the predominant (
77
) or the first morphologic manifestation of renal involvement, preceding pathologic damage to other renal compartments. Combined patterns such as AL amyloidosis and LCDD, LCDD, and light chain cast nephropathy are uncommon (
78
,
79
,
80
) and may alter morphologic expressions of these disorders. For example, in 69% of these cases, in a series of 23 renal biopsies from patients with combined LCDD and light chain cast nephropathy, glomeruli do not display typical nodular glomerulosclerosis and appear essentially normal by light microscopy (
81
).
Infiltration of the renal parenchyma by neoplastic plasma cells is rare and usually occurs in terminal patients with myeloma (
80
). Renal insufficiency or failure because of renal parenchymal infiltration is very unusual. Neoplastic aggregates of plasma cells seen in the renal parenchyma (
82
) may be associated with malignant plasma cells in the urinary sediment (
83
).
Light Chain (Myeloma) Cast Nephropathy
Proximal Tubulopathies, Monoclonal Light Chain Mediated (Proximal Light Chain Tubulopathies)
Electron Microscopy
Proximal tubular damage can be confirmed ultrastructurally. In experimental work and in clinical material, lysosomal proliferation, tubular cell vacuolization and fragmentation, apical cytoplasmic blebs, and segmental loss of microvillous borders are generally present, although in some with variable degrees of severity. The lysosomal system appears overactive, and large and atypical lysosomes are often found (
Fig. 22.4
) (
108
,
109
,
110
,
148
,
150
,
160
,
161
). One subset of these patients exhibit proximal tubules packed with large, atypical lysosomes that obscure other organelles (
147
). In cases associated with Fanconi syndrome, there are needle-shaped, round, or rectangular to rod-like, electron-dense structures in the cytoplasm of the proximal tubular cells. The needle-like inclusion bodies can appear crystalline (
Fig. 22.5
) or fibrillary (147,147a,162). At high magnification, the crystalline inclusions sometimes exhibit parallel linear arrays. These structures, as well as the large, atypical lysosomes, can also be labeled for the specific light chain using ultrastructural immunogold techniques (
Fig. 22.5
) (
108
,
109
,
110
,
148
,
158
,
161
).
Etiology and Pathogenesis
The pathogenesis of this type of renal damage is directly related to the inability of the lysosomal system to degrade the nephrotoxic light chains, resulting in overload ("clogging") of the lysosomes in the proximal tubules with or without crystal formation (
123
,
147
,
148
,
160
,
161
). When immunogold labeling is performed, the lysosomes are found to be overfilled with the monotypic light chain that they are unable to properly degrade. In most cases, lysosomal overload causes release of their proteolytic enzymes into the cytosol, leading to cytoplasmic vacuolization, simplification, and even frank necrosis (
147
). As a consequence, fragmentation, desquamation, and apical blebbing of the proximal tubular cells occur with accompanying segmental or total loss of microvillous borders. Light chains are a ligand for the megalin receptor (
70
). Silencing megalin and cubilin genes responsible for production of receptor proteins for light chain on the brush border of proximal tubule cells inhibits light-chain endocytosis and ameliorates toxicity (
163
). Most cases of Fanconi syndrome are associated with the κ1 subgroup, most originating from two germ lines: LCO2 and LCO12 (
162
). In the case of Fanconi syndrome-associated proximal tubular damage, the partially digested light chains form the fibrillary or crystalline inclusions in the cytoplasm of the proximal tubules. The crystalloid structures have been shown to contain an incomplete monoclonal κ light chain with a truncated NH-terminal fragment corresponding to the variable domain that is necessary for crystallization to occur (
64
,
65
,
162
). These partially digested fragments result from degradation by cathepsin B, and they do not bind Tamm-Horsfall protein except in very exceptional cases. This observation explains why cast nephropathy is so rarely associated with Fanconi syndrome. Elegant experimental work by Sirac et al. (
162
) has produced a transgenic model of this disorder that closely resembles its human counterpart.
Differential Diagnosis
In proximal tubulopathies without crystalline inclusions, the main differential diagnosis is acute tubular necrosis from other causes. The best way to make an unequivocal diagnosis of light chain-related acute tubulopathy with acute tubular necrosis is by demonstrating monoclonal light chains in association with the lesion in question using immunofluorescence, electron microscopy, immunoelectron microscopy, or a combination of these techniques (108,109,147,147a). Unfortunately, the commercially available antibodies to κ and λ light chains do not always detect the abnormal light chain deposited in the kidneys. Good clinicopathologic correlation may be helpful in solidifying this diagnosis. In the case of light chain-associated Fanconi syndrome, the presence of the characteristic tubular crystalline
cytoplasmic inclusions and the demonstration that these contain monotypic light chains suffice to make a solid diagnosis (
147
,
148
,
154
,
155
,
157
,
158
).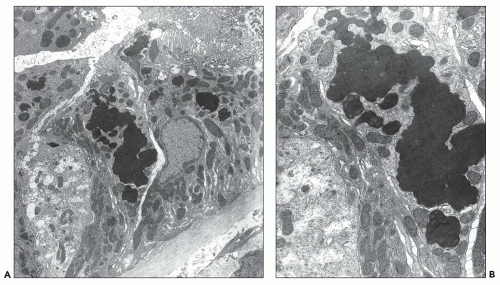 FIGURE 22.4 Proximal tubulopathy without crystalline inclusions, monoclonal light chain mediated.
Atypical lysosomes in the proximal tubular cells exposed to tubulopathic light chains with segmental loss of the microvillous border. Transmission electron microscopy. (Uranyl acetate and lead citrate.) (
A:
×11,000;
B:
×17,500.)
It is important to consider the possibility of tubular overload being responsible for the staining of light chains in proximal tubular cells. To confirm a diagnosis of light chain proximal tubulopathy, there must be monoclonality for the pertinent light chain and morphologic evidence of tubular damage. Moreover, these findings should be accompanied by clinical evidence of renal dysfunction in order for a diagnosis to be rendered with certainty.

FIGURE 22.5 Acquired light chain-related Fanconi syndrome. A, B:
Crystalline cytoplasmic inclusions labeled for κ light chains in the proximal tubular cells.
B:
Intense gold labeling for κ light chains in cytoplasmic inclusions. Ten-nanometer gold particles have been traced with computer-assisted technology to highlight the labeling. Transmission electron microscopy. (Uranyl acetate and lead citrate.) (
A:
×8500;
B:
×12,500.)
Treatment, Course of the Disease Process, and Prognosis
This lesion is often seen in conjunction with other patterns of kidney injury, and the clinical course and prognosis of light chain-associated acute tubular necrosis or tubulopathy as a specific entity have not been critically analyzed. The disease
course and prognosis of the concomitant process tend to prevail in these combined patterns of disease. However, anecdotal cases indicate that, by itself, this lesion is fully reversible if the circulating light chains can be controlled (
161
). Therefore, aggressive treatment of the underlying plasma cell dyscrasia, together with clinical support while the tubules are regenerating, is the standard of care. Some patients may require temporary dialysis during the acute renal failure episode. It is also important to realize that when combined lesions are present (i.e., LCDD and light chain-associated acute tubular necrosis), the tubulopathy may be the main culprit responsible for the renal failure (
110
,
159
,
160
). If tubular function can be reinstated, renal failure can improve dramatically. This lesion can recur in transplants (
148
).
There are variable degrees of tubulopathy, and the mild forms may not be of significant clinical importance. The long-term effects of recurring acute tubular necrosis in the setting of an underlying plasma cell dyscrasia are not known. More careful clinicopathologic studies are needed to clarify the overall importance of this lesion on patients' prognosis and renal survival.
Because this may be the only renal pathology seen in a biopsy, a definitive diagnosis in a patient with a circulating paraprotein represents objective morphologic evidence of organ damage and should be taken as an indicator that treatment of the plasma cell dyscrasia is warranted.
Tubulointerstitial Nephritis, Monoclonal Light Chain Mediated
This is currently a frequent pattern of renal damage associated with plasma cell dyscrasias (147,147a,164). It mimics acute tubulointerstitial nephritis. It is important to recognize it so that its association with an undiagnosed underlying plasma cell dyscrasia by detecting monoclonal light chain deposition in association with the tubulointerstitial pathology can be established and to rule out other forms of tubulointerstitial nephritis.
MONOCLONAL IMMUNOGLOBULIN DEPOSITION DISEASES
MIDDs are systemic disorders characterized by deposition of monoclonal immunoglobulins in many organs, but the kidneys are the most commonly involved. In most cases, light chains are the immunoglobulin components that deposit in tissues, giving rise to LCDD. More recently, heavy chain-associated monoclonal deposition disease, also referred to as
heavy chain deposition disease
(HCDD), has been recognized. Interestingly, the pathologic findings in both light and heavy chain deposition diseases (LHCDDs) are quite similar (
89
,
108
,
156
,
171
,
172
). Our understanding of the pathogenesis of light chain-related deposition diseases is more complete than that of heavy chain-related diseases. This is mainly because light chain-associated diseases were described long before their counterparts, and they are more prevalent. Cases of combined LHCDD account for about 10% of all cases (
156
). The morphologic spectrum of LCDD is extensive, so routine staining of renal biopsies for κ and λ light chains is imperative to identify unusual and early manifestations of these disorders.
Historical Perspective
In 1957, Kobernick and Whiteside showed nonamyloid glomerular abnormalities in patients with myeloma and recognized the similarity of these lesions with diabetic nephropathy (
173
). About 10 years later, Abrahams et al. (
174
) reported a myeloma patient with renal disease and deposition of subendothelial material in the glomeruli described as "coarse and more granular than the glomerular basement membrane." The next year, Rosen et al. (
175
) reported a similar case, with what he described as glomerular "osmiophilic subendothelial densities." It was Antonovych et al. (
176
) in 1974, who first recognized the association of the ultrastructural findings noted above with the deposition of κ light chains. Randall et al. (
177
) in 1976 published two autopsies from patients with plasma cell dyscrasias and documented the widespread pathologic findings of a disease that he referred to as "systemic LCDD." HCDD was first described 17 years later by Aucouturier et al. (
178
), who emphasized that in this disorder, instead of deposition of light chain immunoglobulin components, there were deposits composed of monotypic heavy chains. In 1985, Jacquot et al. (
78
) were the first to describe three cases of LCDD associated with light chain (AL) amyloidosis.
Heavy Chain Deposition Disease and Light and Heavy Chain Deposition Disease
Clinical Presentation and Laboratory Findings
Gross Pathology
There are no studies describing specific gross findings in patients with HCDD.
Light microscopy
In the great majority of the reported cases of HCDD, nodular glomerulosclerosis with features identical to those seen in association with LCDD has been identified (
Fig. 22.15
) (
155
,
234
,
235
,
236
,
237
,
238
). Crescents were described in four of nine cases, involving 11% to 75% of the glomeruli in one series (
155
,
237
). The broad spectrum of glomerular lesions described in LCDD has not been documented in HCDD. A single case of intracapillary proliferative glomerulonephritis has also been reported (
239
). Crescents are more common in HCDD. Tubular basement membrane deposits with no glomerular or vascular heavy chain deposition have been reported (
155
). Congo red stain is always negative.
Immunofluorescence
Staining for only one heavy chain class is positive, whereas staining for both light chains is negative. Cases with γ1, γ3, γ4, α, and µ chain deposits have been reported, and γ chain deposits are the most common (
156
). Thus, cases of HCDD are diagnosed by finding linear staining of renal basement membranes with antisera to one immunoglobulin class (IgG in cases of γ heavy chain, IgA in cases of α heavy chain, or IgM in cases of µ heavy chain), but negativity for both kappa and lambda light chains. The distribution of staining is similar as that for LCDD (
Fig. 22.16
), but the degree of staining along tubular basement membranes is generally less than in LCDD. The staining for the heavy chain components varies from a predominantly linear to a much less common granular pattern (
89
,
156
,
178
). The heavy chain deposits usually display a uniform, continuous pattern of deposition at the various sites responsible for the linear fluorescence staining pattern noted in the great majority of the cases. Specific antibodies for constant regions of the heavy chain molecule that are deleted in this condition (uniformly lacking C
H
1 and in some cases also C
H
2) can be used to demonstrate the absence of these components and confirm the diagnosis (
89
,
125
,
182
,
194
,
195
,
238
). In cases of γ HCDD, staining for the gamma chain subtypes (
1
,
2
,
3
,
4
) will help to confirm the diagnosis by identifying a single gamma subtype. As previously noted, granular C1q and C3 may be observed in the same distribution as the heavy chain. Extrarenal deposits of heavy chain components have been reported in the pancreas, thyroid, striated muscle, and liver but are less frequent than in LCDD (
89
,
156
).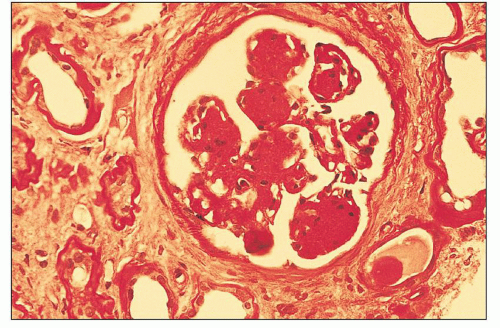 FIGURE 22.15 Heavy chain deposition disease.
Morphologic findings in HCDD are identical to those in LCDD, with nodular glomerulopathy as the typical pattern. (H&E, ×500.)
Electron Microscopy
The ultrastructural findings in HCDD are similar to those in LCDD in most instances. The heavy chain deposits can be subtle or massive. Overall, heavy chain deposits are variable in quantity and distribution in the various renal compartments. In one case, the deposits were described as fibrillary, consisting of 13- to 18-nm-diameter fibrils without periodicity, judged ultrastructurally to be different from those found in fibrillary glomerulopathy. The fibrils exhibited various lengths, with the shorter ones having smooth walls and the longer fibrils exhibiting a "barbed-wire" appearance (
240
). This case appears to represent an unusual morphologic manifestation of µ-chain HCDD. The patient had no clinical manifestations of Waldenström macroglobulinemia. Another µ-HCDD had massive fibrillary deposits in the mesangium that varied from 16 to 18 nm in diameter and were determined not to be compatible with the material seen in fibrillary glomerulopathy by electron microscopic criteria (
234
). These two cases suggest that there may be a variant of HCDD with peculiar fibrillary ultrastructural appearance, but this deserves further consideration.
Etiology and Pathogenesis
The deletions in the domains of heavy chain portion of the immunoglobulin molecule (i.e., C
H
1, C
H
2, and very rarely, hinge region) result in premature secretion of the heavy chain into the circulation, and these structurally abnormal heavy chains are deposited in target organs, including the kidneys (
241
). The nascent γ heavy chain protein normally is retained in the endoplasmic reticulum during IgG assembly by binding of its C
H
1 domain (and to some extent C
H
2 and hinge region) to chaperone protein, heavy chain-binding
protein. The specific mechanisms involved in the pathogenesis of the renal alterations that occur in this disorder have not been elucidated.
Treatment, Course of the Disease Process, and Prognosis
The therapy employed is similar to that of LCDD, and the results appear to be comparable (
198
). However, there are no controlled trials addressing the therapy and management of patients with HCDD. Nevertheless, it appears that, based on anecdotal experience, the overall outcome is poor in terms of renal and patient survival. One patient had γ-HCDD for 10 years and subsequently developed γ AL amyloidosis (
242
).
Transplantation in Heavy Chain Deposition Disease
Differential Diagnosis for Heavy Chain Deposition Disease and Light and Heavy Chain Deposition Disease
Because the light microscopic appearance of LHCDD is so variable, the differential diagnosis includes many diseases, and it must be differentiated from minimal change disease in those cases where the glomeruli appear essentially normal, from mesangial proliferative glomerulonephritis when mesangial proliferation is present, and from membranoproliferative glomerulonephritis, including dense-deposit disease; also, crescentic glomerulonephritis must be distinguished from the proliferative variants of LCDD (
108
). When considering the most characteristic expression of LCDD and HCDD—nodular glomerulosclerosis—the main differential diagnosis is diabetic nephropathy or "idiopathic" nodular glomerulosclerosis (
244
). In most instances, demonstration of monoclonal light or heavy chain determinants in the proper histopathologic setting is the essential diagnostic finding. Careful attention to the tubulointerstitial and vascular compartments for light chain deposits is also imperative, as there is a subset of LCDD patients with no glomerular light chain deposition and only tubulointerstitial manifestations of this disease (
108
,
156
). A diagnosis of γ-HCDD can be confirmed by using antisera to the IgG subtypes [1-4] and demonstrating staining for a single subtype. It is also helpful to identify deletions of C
H
1 and, in some cases, C
H
2 using specific antisera to the constant domains (C
H
1 to 3) of the γ heavy chain. Rarely, amyloidosis needs to be ruled out, especially in cases with nodular glomerulopathy. In the great majority of these situations, immunofluorescence and electron microscopy suffice, and a solid, unequivocal diagnosis can be obtained. Selective use of immunoelectron microscopy is indicated when the usual diagnostic techniques do not provide enough data to establish an unequivocal diagnosis (
157
). In the experience of one of the authors (G.A.H.), approximately 5% of the cases require an extended workup beyond routine light, immunofluorescence, and ultrastructural evaluation (
157
).
Other Entities in the Differential Diagnosis
Glomerulonephritis Associated With Monoclonal IgG Deposits and Monoclonal Gammopathy of Unknown Significance
It is important to differentiate these patients from others with monoclonal light chain-related renal disease because this entity does not appear to be a precursor of or significantly associated with an underlying plasma cell dyscrasia, except in rare instances.
Glomerulonephritis With C3 Deposits Associated With Monoclonal Gammopathy of Unknown Significance
Plasma Cell Dyscrasias Associated With Crystalline Inclusions in the Glomeruli
Premium Wordpress Themes by UFO Themes
WordPress theme by UFO themes